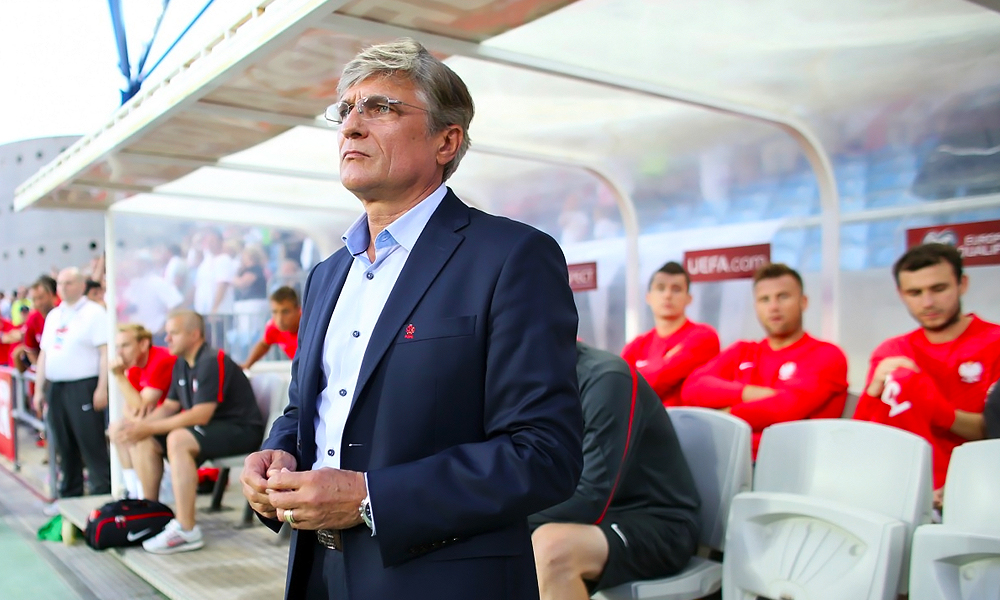 Poland national team manager Adam Nawalka, is on the precipice of announcing his 23-man squad for upcoming friendlies against two respectable opponents – Nigeria on March.22 & South Korea on March 27.  The aforementioned teams have qualified for this summer's 2018 FIFA World Cup, and both play a similar style to Poland's groupmates this summer – Senegal & Japan.
This will mark the first game his squad has played together in over four months. Ideally, these matches will serve to maintain existing cohesion among incumbents, as well as pepper in some new blood in areas of weakness. There are likely only a handful of spots up for grabs on Nawalka's squad, but there are some very compelling candidates for said spots.
Projections for Nawalka's March call-ups:
Goalkeepers
1. Lukasz Fabianski (GK, Swansea City)
Fabianski has been consistently good to very good this year for a poor Swansea City club. He will likely start one of the two matches as an audition for the number one GK spot.
2. Wojciech Szczesny (GK, Juventus)
Although he has not been able to secure the number one goalkeeper role at Juventus, Szczesny has played extremely well when called upon. It seems to only be a matter of time before he permanently supplants legend, Gianluigi Buffon. Naturally, he would start one of the two matches to vie for the number one GK spot.
3. Bartosz Bialkowski (GK, Ipswich Town)
The time may have finally come for the 30-year old goalkeeper to get a senior call-up. Bialkowski has seemed to have found a home with Ipswich Town, and has routinely received solid match ratings for his performances. Furthermore, it was reported in mid-Feb. that Nawalka was in attendance at an Ipswich match and met with Bialkowski afterwards.
Defenders 
4. Lukasz Piszczek (RB, Borussia Dortmund)
Piszczek has come back from an early season injury with a vengeance. He has been the stabilizing force that Dortmund has sorely been missing, given their perennial turnover on the back-end. He is still performing at a world-class level, despite being 32-years old.
5. Kamil Glik (CB, AS Monaco)
Glik is, by far, Poland's most physically imposing, dominant central defender of the last 15 years. His regular exposure to quality in Ligue 1 and the Champions League have helped him to become elite. He had a fantastic Euro 2016 and all signs are pointing to him producing similar results this summer in Russia.
6. Michal Pazdan (CB, Legia Warsaw)
Despite not having his best season for Legia Warsaw, Pazdan has developed impressive chemistry with Glik on the international stage. He, like Glik, was equally brilliant in Euro 2016, which will likely render a call-up.
7. Maciej Rybus (LB, Lokomotiv Moscow)
When 100% healthy, Rybus is Poland's best option at left-back. Despite being defensively irresponsible at times, he brings the pace and explosiveness that was lacking during Euro 2016. Pencil him in as the starter for at least one of the two friendlies.
8. Bartosz Bereszynski (RB, Sampdoria)
Bereszynski has been somewhat of a revelation since leaving Legia for Sampdoria this past summer. He has routinely started at right-back for his new Serie A side, and has played at a high-quality level. The beauty of Bereszynski's game is his flexibility to play at either right or left-back. He will certainly push Rybus for a starting spot at LB and will likely start one of the two upcoming friendlies.
9. Thiago Cionek (CB/RB/LB, SPAL 2013)
Speaking of flexibility, that may be the determining variable leading to Cionek being called up. He routinely plays for SPAL 2013 side, whether it be at CB or RB, and typically receives average match ratings. He's a nice piece to have in a pinch, but does invoke confidence in Polish fans when he plays significant minutes for the red & white
10. Bartosz Salamon (CB, SPAL 2013)
This fourth and final CB slot is one that is definitely up for grabs. I can see Salamon getting the call-up as he has seen some Serie A action recently and is still very much in the prime of his career. Although he has never lived up to the lofty expectations that were cast on him earlier in his career, he still possesses loads of talent and should be able to deliver on the international stage.
11. Tomasz Kedziora (RB, Dynamo Kyiv)
Unlike Jan Bednarek or Jaroslaw Jach, Kedziora appears to have made the right transfer move recently when he left Lech Poznan for Dynamo Kyiv. The 23-year-old has seen regular playing time in domestic and European competition throughout the year and continues to grow into being a solid professional. He would likely be fourth on the fullback depth chart.
Midfielders
12. Gregorz Krychowiak (CDM, West Bromwich Albion)
Krychowiak is the straw that stirs the drink for the national team. When he is on, he is one of the better CDM's in the world.  Although he has had a roller-coaster of a season with West Bromwich Albion, his recent performances have been more in line with the player who starred for Sevilla a few years back. Should he continue this run, he is a lock to start for Poland in Russia this summer.
13. Piotr Zielinski (CAM, Napoli)
Zielinski has had a breakthrough season for Napoli thus far. He's routinely secured a regular spot in one of Europe's most talented group of midfielders, and has produced moments of brilliance. Poland will rely heavily on the 23-year-old to use his creativity and pace to ignite their offense. Head of the Polish Football Federation, Zbigniew Boniek, also thinks very highly of Zielinski:
? Boniek: "I think Zielinski already has more quality than De Bruyne. They're different, but they have the same ability to leave their mark on the team. I think he'll become a superstar. Zielinski was 16, when I first saw him play and thought: 'This is an extraordinary player'". pic.twitter.com/vgqOnvINse

— Everything Napoli ? (@NaplesAndNapoli) February 24, 2018
14. Jakub Blaszczkowksi (RM, Wolfsburg)
It appears as though Blaszczykowski has finally recovered from an injury that had sidelined him for the last few months.  Despite his inactivity, "Kuba" is likely to be called up for these friendlies to get some minutes as well as provide leadership. Although others may be more deserving of the call-up, Blaszczykowski has produced countless times on the international stage and brings intangibles that others simply do not possess.
15. Kamil Grosicki (LM, Hull City)
Grosicki has also had recently struggles with injury but appears to have turned the corner for his Hull City squad.  "Turbo" is a menacing player down the left wing and will assuredly secure the LM spot, should he remain healthy.
16. Karol Linetty (CM, Sampdoria)
Linetty might be in a neck and neck battle against Zielinski for Polish youngster who has taken the biggest strides this season. The former has dedicated himself in the weight room, which has aided him becoming a polished central midfielder. He starts week-in, week-out for Sampdoria and routinely grades out quite well. He will likely get significant minutes in the upcoming friendlies as well as in Russia.
17. Adrian Mierzejewski (CAM/LM/RM, Sydney FC)
Surprise! Admittedly, I am not sure if Nawalka is as big of a proponent of Mierzejewski being re-introduced to the kadra as he should be. Yes, he plays in a week Australian league. Yes, he is 31-years-old. However, Mierzejewski appears to be in the best shape of his life and is producing like few other Poles in any league. Furthermore, he has the flexibility to play multiple positions from CAM to either of the wings. With the recent Rafal Wolski injury, a gaping hole has evolved behind Zielinski at the attacking midfielder position. "Mierz" has earned the chance to fill said gaping hole.
18. Pawel Dawidowicz (CDM/CB Palermo)
Although Dawidowicz has not lived up to the hype bestowed upon him while playing in the Benfica system, he has found a nice role at Palermo that has afforded him the opportunity to get valuable minutes. Nawalka seems to be a fan of his, and his flexibility to play either the CDM or CB role only make him a more attractive option. He is still only 22-years-old and has loads of potential. National team appearances like this can only help further his development.
19. Przyemyslaw Frankowski (RM, Jagiellonia Bialystok)
The Jagiellonia Bialystok midfielder has earned the right to be called up based on his play this season. He has regularly shown the ability to dribble with pace and create chances for his club side. The 22-year-old takes this spot since both Bartosz Kapustka and Dawid Kownacki were both called up to the U21 team. Now is his chance to impressive coach Nawalka.
20. Taras Romanczyk (CDM, Jagiellonia Bialystok)
Like it or not, Romanczyk will likely be called up for these friendlies. Yes, he was born in Ukraine, but has spent the last handful of years playing in Poland and admittedly "feels Polish". That is good enough for me. He is, unequivocally, one of the best players in the Polish Ekstraklasa and is a major upgrade over incumbent, Krzystof Maczynski. He recently became a Polish citizen in hopes of getting a call-up:
Dzisiaj w Podlaskim Urzędzie Wojewódzkim Taras Romanczuk odebrał z rąk Wojewody Podlaskiego Bohdana Paszkowskiego akt nadania obywatelstwa polskiego. Gratulujemy! ?
Relacja ➡️ https://t.co/eRO6XFrXzJ pic.twitter.com/d7S0ND7tk4

— Jagiellonia (@Jagiellonia1920) March 6, 2018
21. Robert Lewandowski (ST, Bayern Munich)
No explanation required. Perhaps the greatest Polish striker of all-time.
22. Lukasz Teodorczyk (ST, Anderlecht)
Teodorczyk is one of most polarizing figures in the national team equation. He is known for being hot-headed and not the ideal teammate, however, he has been on a torrid pace as of late for his Anderlecht. Given that Poland isn't exactly brimming with striker depth, Nawalka simply cannot overlook his skill and production.
23. Arkadiusz Milik (ST, Napoli)
Last, but certainly not least, is Milik. The 24-year-old has suffered torn ACLs in back-to-back seasons, which have resulted in him missing 50 combined matches for his Napoli side. The good news is that Milik has fully recovered and saw some game action this past weekend. He was an important part of the Euro 2016 squad, and should see significant future minutes if he remains healthy.
Narrowly Missing the Cut
Dawid Kownacki (ST/RW, Sampdoria)
Pawel Wszolek (RW, Queen's Park Rangers)
Sonny Kittel (RW, FC Inglostadt)
Krzystof Maczynski (CM, Legia Warsaw)
Waldemar Sobota (RW, FC St. Pauli)
Marcin Kaminski (CB, VfB Stuttgart)
Jakub Swierczok (ST, Ludogorets Razgrad)
Artur Jedrzejczyk (LB, Legia Warsaw)
Jaroslaw Jach (CB, Crystal Palace)
For breaking stories and all the great banter like us on Facebook: facebook.com/psnfutbol

<!-comments-button-->